GATO PROFILE - Ray Prizgintas
GATO PROFILE - Ray Prizgintas
By: Gilbert Varela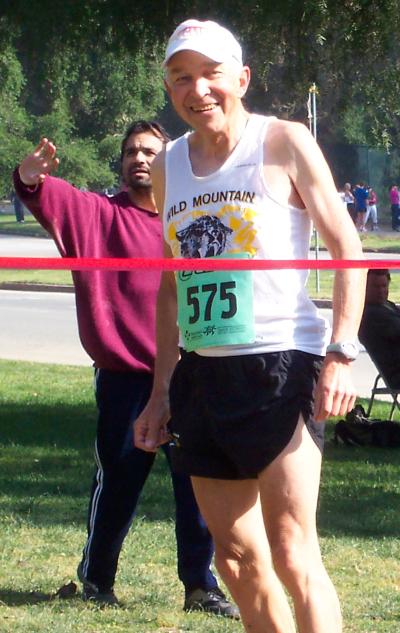 It would take volumes to cover all that is Ray Prizgintas. One of our senior members, Ray is a mixture of ageless wisdom and physical strength. Ray has done it all. Born in Lithuania, he was forced to flee the Nazis at the height of World War II. Under President Harry Truman'??s Displaced Person Program, he arrived with his parents in 1949, not speaking a word of English. With hard work and a kin mind he earned a degree in physics. He now works for the Jet Propulsion Laboratories in Pasadena.
A true lover of the long run, Ray has ran over 160 marathons! This feat has earned him membership in two exclusive running clubs, the 50 States & D.C. Club and the 100 Marathon Club (not to mention WMR). His running has taken him to every state of the Union, to London, Switzerland, Belgium, Germany, Austria, Canada and to the very famous Rotterdam Marathon. His favorite marathon is Boston, which he has ran 5 times. His best marathon time was 2:47:11 in 1981 and ran his fastest 10k in 35:30 in 1985.
One would think that after so many marathons, he would consider them all the same. "
As I look back, I can visualize the course; not every mile but I can visualize the scenery and the people
." he said. He considers the Pittsburgh Marathon as the worst marathon experience. It started at 10:30 a.m. and by then the temperature was 85 degrees. He managed to finish. He considers the Fiesta Marathon in Phoenix, Arizona as his best marathon experience.
As a member of the Sheriff'??s Mountain Rescue Team and to keep fit, he began to run at age 40. In 1981he joined the G-Pack runners of Griffith Park. Ray'??s advice is "
Enjoy running and don'??t push
.". He loves the social aspects of running and that is why in 1988 he joined the Wild Mountain Runners. Since then, Ray has been one of our most faithful members. For those of you who know Ray, you can appreciate his great humor, running advice and gusto. After a long run, there is nothing that he enjoys more than a cold (sometime room temperature) beer and a lot of laughs with his WMR friends.