Los Alamitos, Ca. 26th Annual 5K/10K Race on the Base - 02/25/2006
Congratulations to the following WMR winners who
SWEPT
the awards in different age divisions.
(Click on photos to enlarge)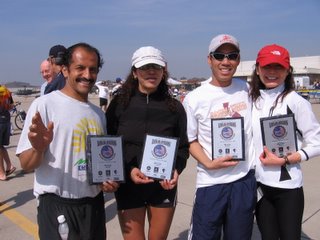 From L - R


1st Place Div. Hector Lopez 10k (Elite Division)
1st Place Div. Rosa Arevalo 10k
3rd Place Div. Chris Quesada 10k &
1st Place Div. Donna Pittman 5k (Paced by Hector Lopez)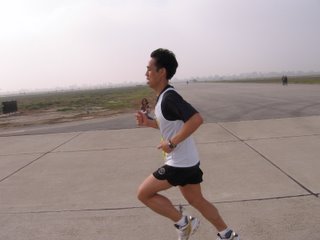 Chris running full speed on mile 5 towards the finishing line.
(Chris sets a Personal Record of 37:18 on the 10k)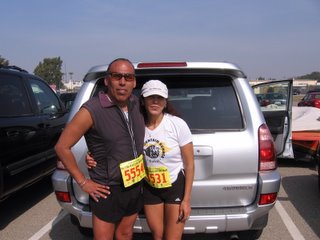 Larry and Rosa before the race.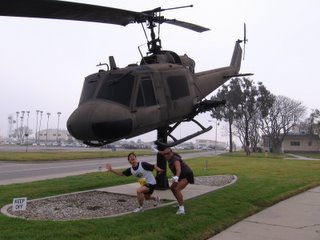 Chris and Larry get caught by the Military Police cutting the race course.

Special thanks to --

Coach Roberto *Kadafi* Perez who attended the race to cheer and guide us all throughout the course. He sent inspirational messages (*Run Chris you #@x$%^&^ !*)