Official Results Santa Clarita Half and Full Marathon - Nov. 05, 2006
By: Chris Quesada, WMR Staff
.
.
In Sunday's run, the team once again showed its domination in different age divisions. We had so much fun at the Santa Clarita Marathon. I want to extend special congratulations to all WMRS and to one in particular, Rafa Ramos, we are so proud of you! For those who didnt know, Rafa had to do physical work the day before with intensity and duration. Yet still after finishing second overall, on the strength after a long hard day on the job, the one question I asked Rafa. 'You were only a few seconds behind, do you think you would have come in first if you didnt have to work?' His only response was 'that is no excuse'. Spoken like a true Wild Mountain Runner.

I myself was very happy with my performance. One of my goals going into this race was to push my body beyond moderation to find out where Im at in all my trainings. Sorry Fernando. BTW, thank you Rosa, Coach Ismael, and Kadafi for your support and encouragement throughout the race course. You kept all of us motivated.

Special congratulations to our first place medalists: Donna Pittman (5K), Freddie Perez (Marathon) and Antonio Arevalo (Half Marathon). These guys rock!

.

.
Rafael Ramos
2nd place overall - 1st age division 40-44
1:13:28
Pace 5:37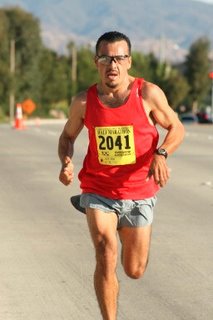 Carlos Larios
3rd place age division 30-34
1:18:27
Pace 6:00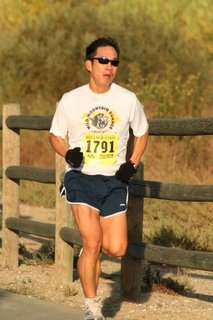 Chris Quesada
3rd place division 35-39 (PR for 2006)
1:21:49
Pace 6:15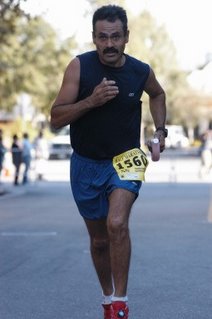 Hector Soria
1:23:44
Pace 6:24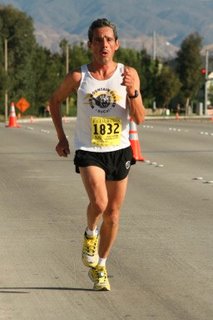 Antonio Arevalo
1st Place Division 50-54
1:24:33
Pace 6:27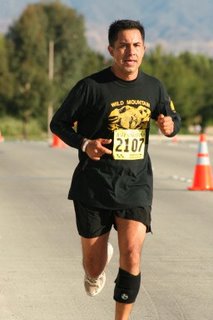 Fernando Mejia
1:26:39
Pace 6:37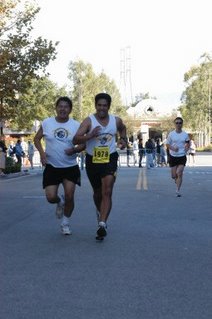 Gonzalo Burgos
1:43:17
Pace 7:53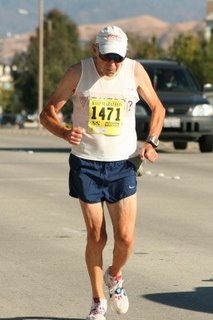 Raymond Prizgintas
2nd Place DivisionM 65-69
2:05:20
Pace 9:34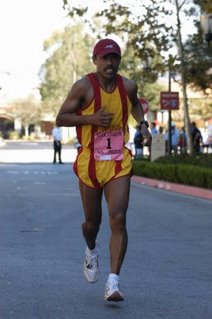 Robert Leonardo
3rd Place overall - 1st Age Division M-44
2:57:58
Pace 6:48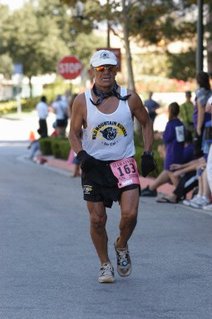 Freddie Perez
1st Place division M 65-69
3:34:42
Pace 8:12
5k
.
Donna Pittman
Los Angeles, CA
1st Place Divison