Maratona di Roma 03/26/2009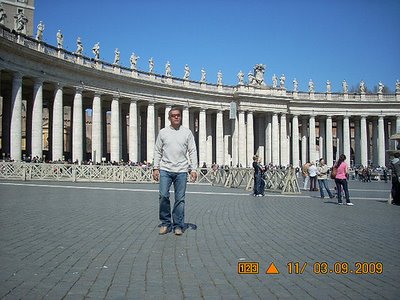 Our very own Julio Jaramillo participated in the City of Rome Marathon where he got to see the citys historic atmosphere. The start line is placed in front of the 2,000 year old Coliseum, and from there the course is a veritable festival of magnificent sights. Runners get to run part of the course on old narrow uneven cobblestone streets of Rome while running through the capital of the Catholic Church. I heard that the Pope himself is there to wish all the runners good luck before the run. Julio who was inspired, needed that spiritual nourishment for finishing the marathon.
_______________________________________
Click HERE to redirect slide show.