The Boston Marathon Experience
More WMR Boston Finishers:
#10150 German Gutierrez 3:33:32
#4658 Ismael Favela 3:15:57
#6627 Ruperto Romero 3:14:13
#4165 Mario Tamayo 3:10:18
#3741 Jose Rosales 3:27:08
#8426 Julio Jaramillo 3:28:44
Hoberto Serrano 3:48:21
#10858 Alfredo Reina 3:48:48
#6891 Juan Romo 4:05:12
Photos courtesy of Chris Quesada WMR Staff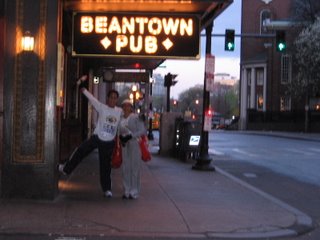 Chris and Betty just before the bus pick up.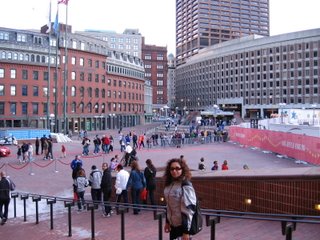 Rosa lining up for the pasta dinner party.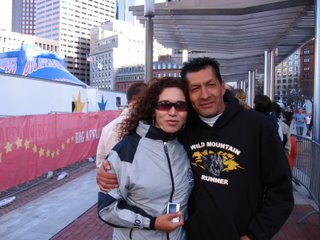 Julio & Rosa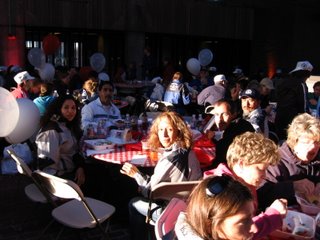 Pasta and all you can drink Harpoon Ale (Bostons most popular beer).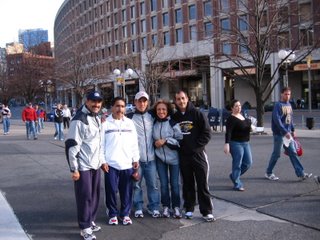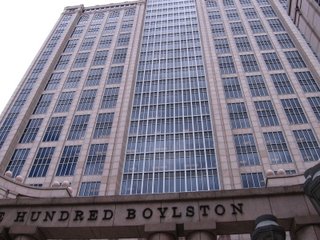 Main street historic Boston.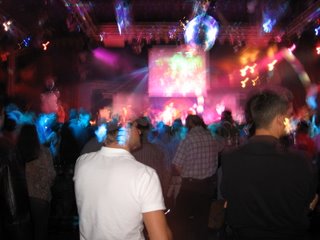 Party time!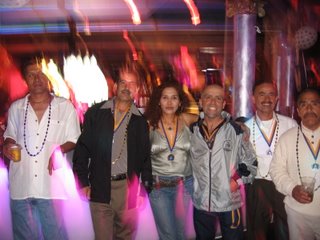 Boston post-party happen to be on Chris' Birthday .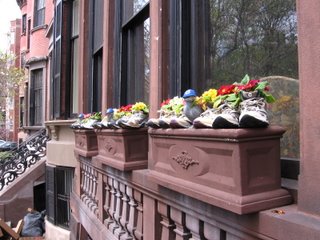 Rosa and I (Chris) were walking around downtown on our last day of stay in Boston and spotted this on somebody's apartment window. I thought it was very artsy display.
Like your first 5k race, half marathon, and first Los Angeles marathon or like your first date in high school or kiss from kindergarten. The first Boston Marathon was as memorable and exciting experience for all of us. It was a tough very hilly course. The women cheering from Wesley College (all girls school), the Hearth break hill, the crowd support, and the weather was unbelievable.
I knew that my goal of a sub-3 hour marathon was not to be. Even though I didnt set a PR, my time of 3:04:24 was still my 2nd fastest yet. Between now and 2007 Boston Marathon, Ill try to acheive that elusive sub. 3 hour marathon here in our own backyard. Good ol Flat Westcoast courses of Los Angeles County.
Id recommend to any runner that has the chance to qualify for Boston to participate ** at least once in their lifetime anyway.
cheers...
chris
(more photos will posted as they are submitted)