Ultra Marathon Man Dean Karnazes chit chat with the WMRs
Dean Karnazes, the writer and subject of Ultramarathon Man, is one of the nicest and best ulta runners you will ever meet. Everybody got a bit of advice from him.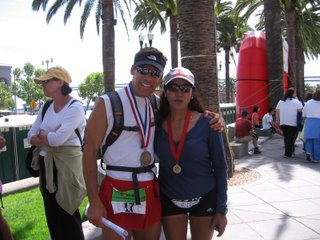 Dean, "One of the sexiest men in sports" according to Sports Illustrated Women, poses with Rosa, "One of the sexiest runner in Griffith Park".
.


Chris