Boston - Expo 2006
Runners get to sign their name on the wall which corresponds to their race numbers with a brief statement why you run. Noticed I put "AQCL".
I was running my first Boston in loving memory of my father.
A
ntonio
Q
uesada -
C
elebration of
L
ife.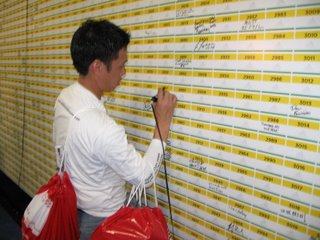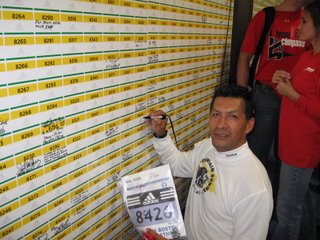 Julio 2nd year Boston runner
He ran on behalf of Anheuser-Busch Companies, Inc.
(More photos will be posted as they are submitted)